Design for Belonging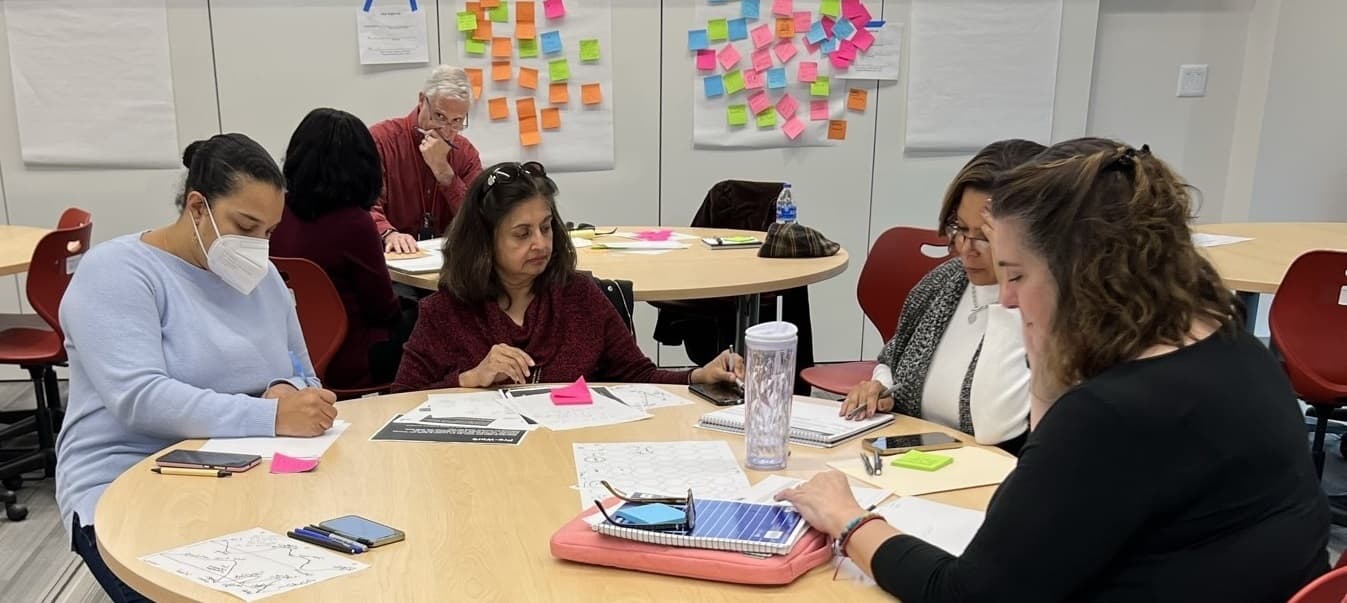 Design for Belonging is a working session in which participants use design strategies to reimagine initiatives with the goal of building a greater sense of belonging for faculty, staff, and/or students.

What You Do
Plan an initiative for any audience, designed to encourage a sense of belonging.
Get unstuck in your initiative development process.
Learn design strategies to apply to additional planning.
Join a growing community of Design for Belonging alumni.
Participants will leave the in-person workshop with a new or reimagined experience to share with colleagues, as well as design strategies to apply as you continue to build your belonging initiatives.

Who You Are
This workshop is designed for any University of Maryland community member who has responsibility for onboarding for their team and/or initiatives to advance diversity, equity, inclusion, social justice, and belonging (DEIJB).
We strongly encourage each participant to bring at least one other colleague from their team who is involved in your onboarding processes and/or DEIJB efforts to work alongside them. However, solo participants are also welcome.
Participants are welcome to retake the workshop at any time if they find it a helpful way to develop new initiatives.

What You Commit
The time commitment is approximately 30 minutes before and after the workshop, as well as 90 minutes in person.
Asynchronous reflection to complete prior to the in-person session
90-minute In-Person Workshop
Monthly roundtables for ongoing support, resource sharing & troubleshooting
Upcoming Dates
Tuesday, October 24, 12:30-2pm (in person, MMH Maryland Room)
Monday, November 20, 12:30-2pm (virtual, zoom)
Friday, January 12, 12:30-2pm (in person)
Monday, March 4, 12:30-2pm (in person)
Thursday, April 4, 12:30-2pm (virtual)
The Office of Diversity & Inclusion is committed to providing access, equal opportunity and reasonable accommodation in its services, programs, and employment. To request accommodation, contact Leslie in advance of the workshop at lkrafft@umd.edu.