History

The 2022-2023 year in review from the TerrapinSTRONG onboarding program
The 2021-2022 year in review from the TerrapinSTRONG onboarding program
The History of TerrapinSTRONG
The Presidential Commitment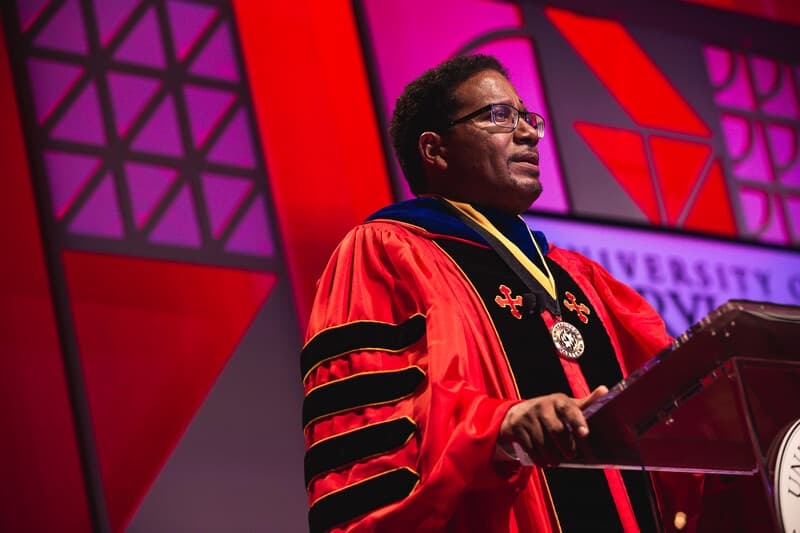 TerrapinSTRONG is one of 12 initiatives identified by President Pines on his first day in office as president. This effort is part of our educational mission. TerrapinSTRONG onboarding will contribute to efforts to welcome new members into our community, enhance inclusion and sense of belonging, and act upon University of Maryland diversity, equity and inclusion goals. It will help bring us together as a community, show what we value and share our history and traditions.
Read more from Dr. Darryll Pines and Dr. KerryAnn O'Meara in their opinion piece for Inside Higher Ed: Seizing First Impressions
The Idea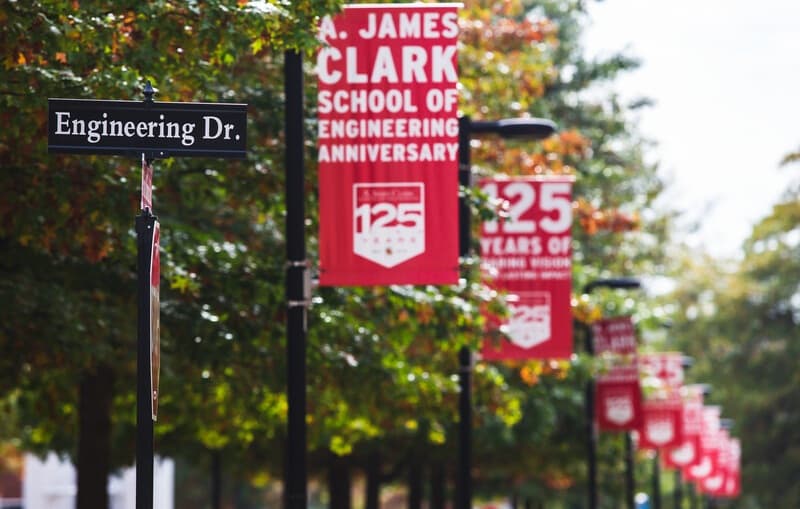 President Pines was the dean of the School of Engineering in 2018, when he noted concerns from women and students of color who were having negative experiences in the program and feeling excluded. He wanted to improve the climate and recalled an onboarding program at Northrop Grumman that impressed him 10 years earlier. He shared this idea with his team and supported work by Ramsey Jabaji (Global Engineering Leadership), Dr. Carlton Green (Office of Diversity & Inclusion) and others to build ClarkLEAD, a precursor to TerrapinSTRONG. ClarkLEAD continues as a piece of the School of Engineering TerrapinSTRONG onboarding initiative.
A campus climate survey was also conducted in 2018, indicating that many were not feeling welcomed or a sense of belonging. In 2019, Dr. Darryll Pines became president of the University of Maryland and announced TerrapinSTRONG as an initiative to build a sense of belonging and a commitment to diversity, equity and inclusion (DEI) on the campus at large. This was an opportunity to influence and improve the climate and foster an environment where people feel connected and like they belong.
The Creation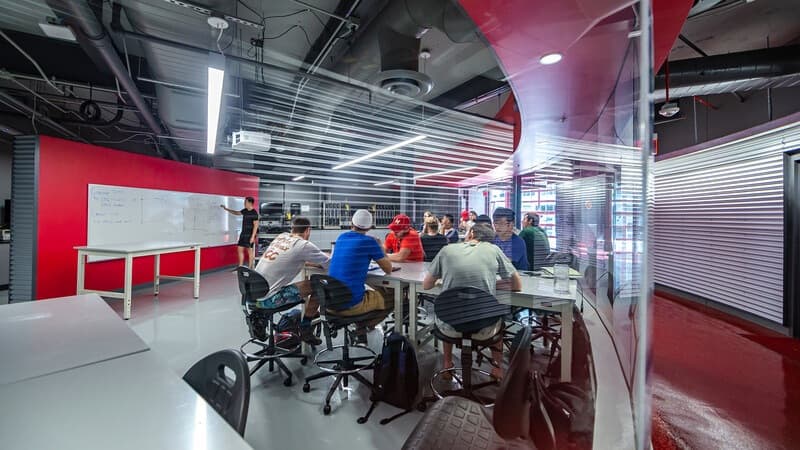 The president and his cabinet, with input from others, developed the four main components of the onboarding program:
Welcome, History, Commitment to DEI, and Traditions.
Leadership for TerrapinSTRONG content development began with Dr. Carlton Green from the Office of Diversity and Inclusion and Ramsey Jabaji from the School of Engineering, both of whom were instrumental in translating the ClarkLEAD program into a campus-wide initiative. It was later transferred to Dr. KerryAnn O'Meara as the Assistant to the President for Strategic Initiatives and Ann Tonggarwee as the liaison to TerrapinSTRONG from the Office of the President.

These leadership teams championed the development of the curriculum. Many groups gave input prior to implementation of the inaugural course in June 2021, including the Office of Strategic Communications, the Legal Office, the Teaching and Learning Transformation Center (TLTC), Graduate Student Council, Student Affairs Student Leadership Council, the Deans of the Colleges and Divisions, University Human Resources and others, including a number of student focus groups.
The Implementation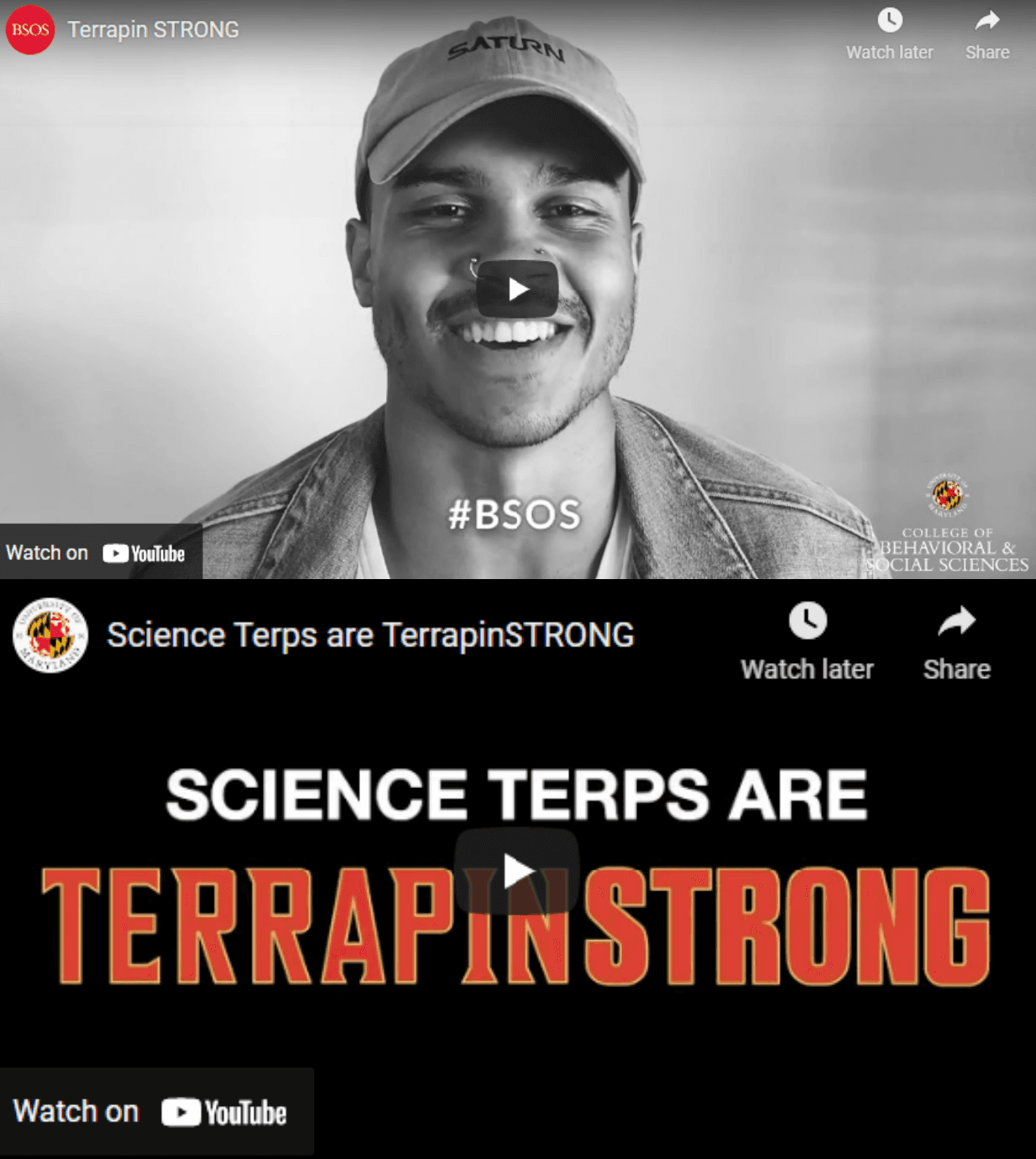 Since July 1, 2021, all new faculty, staff, and students participate in the TerrapinSTRONG onboarding course within their first two weeks of employment. During the 2021-2022 academic year, all current faculty and staff also took the course.
Each unit across campus is implementing their own localized TerrapinSTRONG initiatives to connect the campus vision to their unique areas and roles. All colleges/schools implemented TerrapinSTRONG initiatives for their new undergraduates beginning in 2021. They are now working on TerrapinSTRONG initiatives for faculty, staff, and graduate students beginning in 2022.

The Staff
On August 30, 2021, the first program manager for TerrapinSTRONG, Dr. Leslie Krafft, began work.
In July, 2022, the first Graduate Assistant began in TerrapinSTRONG.
Every school, college, and division has its own TerrapinSTRONG representative and initiatives. Learn more about TerrapinSTRONG Across Campus.